CrossFit is a sport that encourages athletes to take on a range of constantly varied functional movements, all of which are performed at high intensity. 
  Your goal may be to start training with your sights on the CrossFit Games, or you may just want to get fit and strong.
Whatever the case, you will enjoy making real gains at MolyFit's Milton Crossfit box as you build your endurance, physical and mental strength, and confidence.
CrossFit sounds like fun, but…
If you're looking for something that's way more fun than trudging alone on a running machine with your earphones blocking out the world, then Milton CrossFit is for you!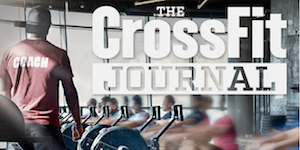 If you haven't tried it before, give it a go now! You will enjoy the camaraderie and the challenges, and you'll be surprised at how quickly you improve… no buts about it!
If you're an old hand at CrossFit, you'll know the truth:  everyone who starts is surprised at how addictive it is, and how much you enjoy making gains, not just in physical strength, but also in endurance and in mental strength:
Endurance. Have a look at our daily workout routines (WODs) and it's clear: In order to lessen your round times, you are certainly going to increase your endurance and reduce your recovery intervals.  We're here to help, whether it be recording an improvements day-to-day, to making achieving milestones at local club comps, the CrossFit Open or perhaps even the Regionals.
Physical strength.  CrossFit includes lots of Oly lifting and you're not going to get that barbell over your head without some physical strength!  As well as Oly lifting, you'll be taking on traditional strength exercises like squats, deads and bench, as well as free weights.  Your strength will improve along with your endurance surprisingly quickly, and it won't be long before you see increases in your CrossFit scores, improvements in your physique, and many other unexpected benefits.
Mental strength.  Maintaining concentration, not giving up, and controlling your form: All of this for a solid hour of intense exercise and you're going to need dedication and discipline! Don't misunderstand how much your mental strength will improve along side your physical side.
Set your goals… and then achieve them
We have a wide range of CrossFit members, and we have plans to grow our numbers quickly.  From relative youngsters in their early 20s, to masters in their 50s, our CrossFit cadre includes singles and partner-teams, students and engineers! Set your goals and then work with the members of your Milton CrossFit to achieve them:
Gain strength and endurance; lose fear and uncertainty.
Make it to the Open… and then improve on my results next year.
Have fun getting fit and strong with family and friends, both old and new!
Come join the CrossFit crew MolyFit!  We'll work with you to achieve the strength, endurance and determination goals that you desire.
See you at the bar(bell)!